We are a division of Foam Conversion Ltd – the UK's leading provider of technical foams and custom foam conversion for manufacturers.
Windshields for microphones are our speciality at Audio. We specialize in the manufacture of windshields for microphones. If you run a radio station, work for a television station, have an upcoming event or broadcast over the Internet, you have the opportunity to make your station more recognizable and professional.
From concept to reality – we provide a "start-to-finish" service, with each procedure done in-house to ensure complete customer satisfaction.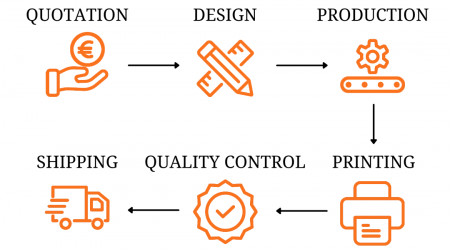 — BFMTV
' BFMTV, RMC, RCM SPORT and the entire SFR MEDIA GROUP chose Foam Conversion over several windshields manufacturers. As a French company, why go abroad? There aren't too many reasons. Basically, FC makes better quality products and is far cheaper than the other manufacturers we worked with. There was no point hesitating '
— WORLD RALLY CHAMPIONSHIP
' The World Rally Championship has a cumulative TV audience of 775 Million, a further 8 Million across our Digital platforms. We broadcast in excess of 9000 hours. 25% of that time has a microphone in the picture. It goes without saying that we need to use the very best equipment to present ourselves in the best manner possible. We are delighted with the standard of design and quality consistently achieved by Foam Conversion. Coupled with reliable service and excellent communication we are 100% satisfied with the service. '
— FOX SPORTS AUSTRALIA
' Our traditional mic cubes looked great when brand new, but it didn't take many bumps and scrapes for them to look tatty and old. The Foam Conversion wind socks not only do their fundamental job of cutting wind noise, they're also an ideal tool for branding. Fox Sports individually brands each of our key sports, and the wind socks look colourful and are very robust. They're easily transported and are lasting very well. '
— THIS IS GLOBAL
' Here at Global, we have been using Foam Conversion for a number of years. They provide a variety of windshields for all our radio and TV brands. They constantly deliver cost effective, quality products. Nothing is ever too much trouble and they can be relied on to pull it out of the bag whenever we have urgent lead-times! '
Fill out our contact form, send us an email, or give us a call to discuss your enquiry.
We will need the following information from you:
microphone model (or external dimensions of the mic's barrel), quantity (quantity affects the unit price),
Prefered windshield colour We match to Pantone® Colours but can convert RGB and CMYK's to Pantone® for you
Logo files if you wish for printed windshields (logo formats we accept: .ai, .eps, .pdf, .cdr or a high resolution .jpg or .bmp).
We will create visual previews of the designs and a quote once we have gathered all of the information. If you require any adjustments, you can let us know at this point and we will make the necessary changes to the demos.
If you like what you see, just approve the desired file and let us know!
We will begin the manufacturing of your order as soon as payment is received. This usually takes 3 weeks, however, if you need the windshields sooner, please let us know during the enquiry process and we will do everything we can to fulfil your deadline.
We offer a range of spherical, 3-sided and 4-sided windshields in a variety of sizes to suit all types of microphones, smartphones and voice recorders.
We can supply printed windshields for any size microphone from Miniature Lavalier up to large boom microphones. With windshields ranging from 15mm – 250mm diameter and 20mm to over 500mm in length whatever device you have, we've got you covered.
We have two options for you to choose from.
Plain foam finish – This is the most affordable option. It is available in black, red, blue, green, yellow and purple.
Flocked finish – We can make windshields that match your unique colour requirements by putting a flocked coating on the windshield. Flocking also allows us to produce multi-coloured windshields and graduated tones.
We have developed a number of printing techniques that enable us to create spot-colour prints, full-colour digital photos, or a combination of the two.
In addition to our normal choice of forms and sizes, our in-house tooling facilities enable us to create completely bespoke windshields, so practically anything is possible, well, almost anything but we do enjoy a challenge!
If you have an idea for something a little different, whether it's an uncommon shape, a complicated design, or an entirely original concept, please get in contact and we'll be pleased to talk about it.
To see some of the custom windshields we have manufactured in the past, click here.
TO VIEW OUR GALLERY CLICK THE BUTTON BELOW
You can also visit us on:
We currently have distribution opportunities in the following regions: Eastern Europe & South America. Please contact us if you would like to discuss joining our distribution network.
ADDRESS
Foam Conversion (UK) Ltd.
Units 8&9 Lyon Close
Woburn Road Industrial Estate
Kempston, Bedfordshire
MK42 7SB, United Kingdom
TELEPHONE
+44 (0) 1234 843737
FAX
+44 (0) 1234 857272
E-MAIL
FOAM CONVERSION
SOCIAL MEDIA:
Tell us about your requirements and we will get back to you with a quote
Need to ask a question, or just commend us on our excellent service, use the form below.